Welcome to Purebred USA, a leading MMA blog founded by Enso Ino, a former MMA fighter turned writer. Our blog is dedicated to providing fans with the latest news, analysis, and insights from the world of MMA.
At Purebred USA, we believe that MMA is more than just a sport – it's a way of life. Whether you're a seasoned fighter, a casual fan, or just someone who's interested in learning more about this exciting and dynamic sport, our blog has something for you.
Our team of writers includes experienced fighters, coaches, and analysts who bring a wealth of knowledge and expertise to our coverage. From breaking news and in-depth analysis to interviews with some of the biggest names in MMA, we strive to provide our readers with the most comprehensive and insightful coverage of the sport.
We also offer tips, training advice, and other resources for aspiring fighters who want to take their skills to the next level. Whether you're looking to improve your grappling, striking, or conditioning, we have the information you need to succeed.
At Purebred USA, we're passionate about MMA and we're committed to sharing that passion with our readers. So whether you're a die-hard fan or just someone who's curious about this incredible sport, we invite you to join us on this journey and discover all that MMA has to offer.
Enso Ino – Author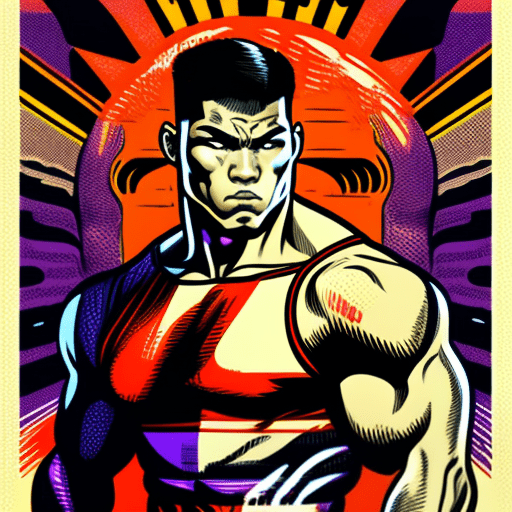 Enso Ino is a well-known author and former mixed martial artist. He is the founder of the popular MMA blog, Purebred USA, where he shares his extensive knowledge and experience of the sport with fans from around the world.
Enso started his MMA career in the early 2000s, competing in various promotions and earning a reputation as a skilled and tenacious fighter. He quickly rose through the ranks, thanks to his impressive grappling skills and striking ability, and soon became one of the most respected fighters in the sport.
After retiring from fighting, Enso turned his attention to writing about MMA, founding Purebred USA as a way to share his expertise with a wider audience. His writing is characterized by a deep understanding of the sport, a keen eye for detail, and a passion for helping others learn about and appreciate the art of MMA.
Enso's work has been featured in a variety of publications, including MMA magazines and online blogs. He is also a sought-after speaker and commentator, and has appeared on numerous podcasts and radio shows to share his insights and expertise.
Whether he's breaking down the latest fight card, offering tips for aspiring fighters, or sharing his thoughts on the future of the sport, Enso's writing is always informative, engaging, and thought-provoking. He is a true pioneer of the MMA world, and continues to inspire and educate fans with his passion and dedication to the sport.